Honeymoon
Bosque del Cabo is the perfect spot for a romantic, adventurous honeymoon getaway. We have had countless honeymooners here at Bosque, and even a handful of weddings. Couples can enjoy deserted beaches, gorgeous waterfalls and creeks, beautiful wildlife, private & intimate cabinas, walks together down lush green rainforest trails and peaceful time alone together.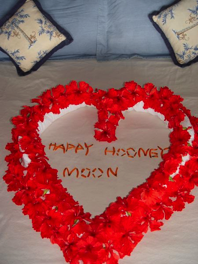 A few comments from our past honeymooners:
The most amazing beginning to our marriage. A wonderful way to begin our honeymoon. We will definitely be back! The food & hospitality are unmatched.
Jennifer & Mark

---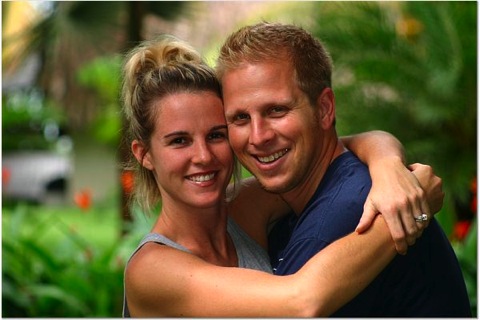 Thanks for making our honeymoon so special! This place really is beautiful- but even more important, we loved the perfect balance of feeling like we're all alone in the world in our candlelit cabin, and of feeling like we're a part of your family at dinner.

Rowena & Evan; San Francisco, CA
---
Phil- After waiting 8 months to visit, Bosque is more than and better than anything we had dreamed of. Thank you so much for sharing this beautiful paradise with us. Your hospitality made our stay the best it could be. The food was delicious, the staff was excellent, & the wildlife was incredible! Thank you so much for making us feel welcome & at home. Our honeymoon was perfect!! You're the best!
Leah & Judd; Seattle, WA
---
What a treat to have celebrated our 25th anniversary in this incredibly beautiful place. We about did ourselves in hiking as much as possible- but we loved every minute. Your staff was awesome. Blessings on you and your wonderful endeavors!
Carolyn & Richard; Albuquerque, New Mexico
---
We could not have wished to spend our honeymoon in a more perfect place. We thoroughly enjoyed every moment of our stay. Thank you very much.
Emilia & Philip; Hungary, Budapest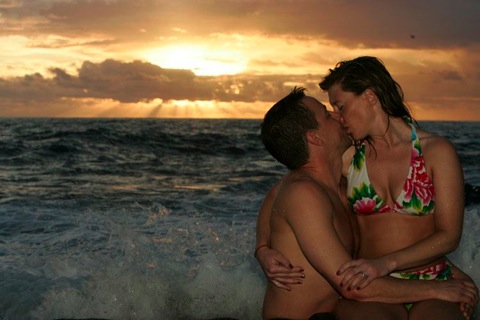 Our "luna de miel" was truly memorable. This place is a true paradise! We want to come back and spend some more time.
Joe & Jennifer; San Francisco, CA
---
Our best trip ever. To be married and spend our time here has been wonderful. The fresh water streams and pools have been fabulous. The memories will last a lifetime. We will return.
Kerman & Wendy
Photos and text of a wedding taken at Bosque del Cabo by Julie Comfort of
Comfort Studio
When I talked to Lisa on the phone the first thing she said was that she was drunk on margaritas and right away I knew I liked her. But when I finally met Lisa and Andrew recently on the southernmost tip of the Osa Peninsula, I liked them even more than several months of phone chats and emails could have prepared me for. The thing is, it's obvious right away that these two are supposed to be together, and the purely mathematical reason is that Andrew's wit + Lisa's laugh = pure bliss. I got to spend quite a bit of time getting to know these two, thanks in part to the cozy, family-style vibe at the Bosque Del Cabo Lodge. They've set things up in such a way that they really encourage their guests to hang out and get to know one another, and since only cool people are allowed to stay there (just kidding, it must've just been a coincidence), it was really fun. (Side note: this place is awesome for a million other reasons, too, and I highly recommend it.) Anyway, by the time the actual wedding rolled around, they felt like old friends and so their ceremony was one of the most special, intimate, heartfelt, and emotional that I have been witness to. Here are just a few photos from my time with them...